Mural, Final Chapter?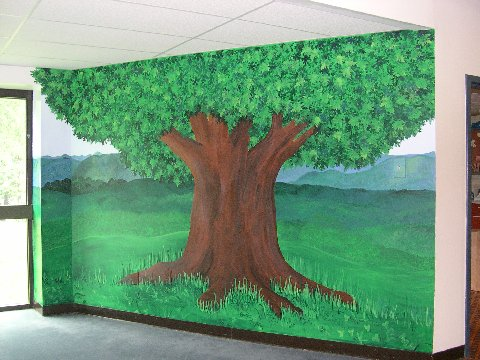 Here's how the mural at our church looks now. I may do some minor work on it in the future - I guess I'm never satisfied, but it looks pretty good at the moment. BTW, there is one switchplate, one outlet plate and one blank plate there somewhere.
Mom
did a great job painting them to match!!