Call Center Life
A funny thing happened when I started to see trailers for
When a Stranger Calls
. I recognized the bedding that the kids are sleeping on! It was part of our summer line last year. I printed off a couple of screen shots and showed them to our kids catalog manager, who quipped
"oh, great, now we'll see how good it looks with blood splatter on it."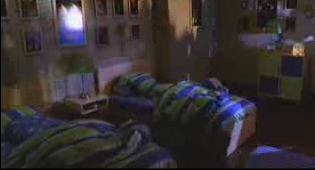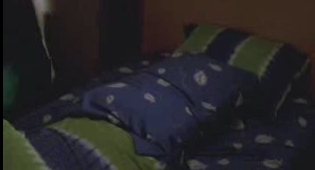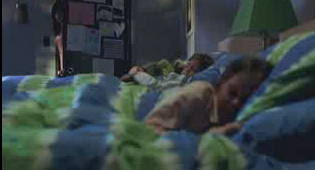 Yesterday my "call of the day" was a 21 minute rant by an older woman who dislikes her daughter-in-law.
This Connecticut woman had called to ask if we carried latex foam mattresses. We don't - our mattresses are all the usual coiled stuff. Then she asked where she could buy such a thing. (good lawd)
I suggested that there must be mattress stores in her area, and that furniture stores that sell beds usually sell mattresses, too. She insisted that the furniture stores in New Haven do not do so. Throughout the conversation I repeated that her local phone directory should have companies listed under "mattresses" in the yellow pages - ours does.
She wanted me to give her numbers in the central PA area. I went and got a phone book and told her that none of the numbers were toll-free. She was annoyed about that. I told her that shipping costs would probably make it expensive anyway.
Then she went on to tell me that she needed it for her son ... and then the rant began. I heard "I'm so upset" many, many times. She wanted to know how a girl could "not have more design sense than that" and "what kind of parents does she have and how did they raise her" and so forth. The curtains were too short for the windows. The kids' mattresses are on the floor (actually, this is not uncommon, as some people are nervous about small children being high off the floor in a regular bed). The DIL didn't use the beautiful headboard that had been given to the son by the mother. And they put their bed IN FRONT of the window! gasp! (I didn't tell her that our bed is in front of the window. We do have a headboard, tho')
Blah blah blah for 21 minutes. And of course no sale. I
SO
wanted to ask what kind of mother her son had . . .
THEN she went on to tell me that for several years now her husband had been using the dining room table as an office. "I'm so upset" was heard again and again. She thinks that the dining room should be a "showcase".
I made lots of sympathic noises. A few times she seemed like she was done with me, but then the "I'm so upset" and rant would start up again.
And to top it off, she finished by saying quicker than I can almost understand "I gotta go I can't stay on the phone like this" and then hung up on me.